The reasons why we love Canva
Some people are naturally inclined to be creative in a visual way, others struggle to take ideas and turn them into something that people want to see. You're not alone…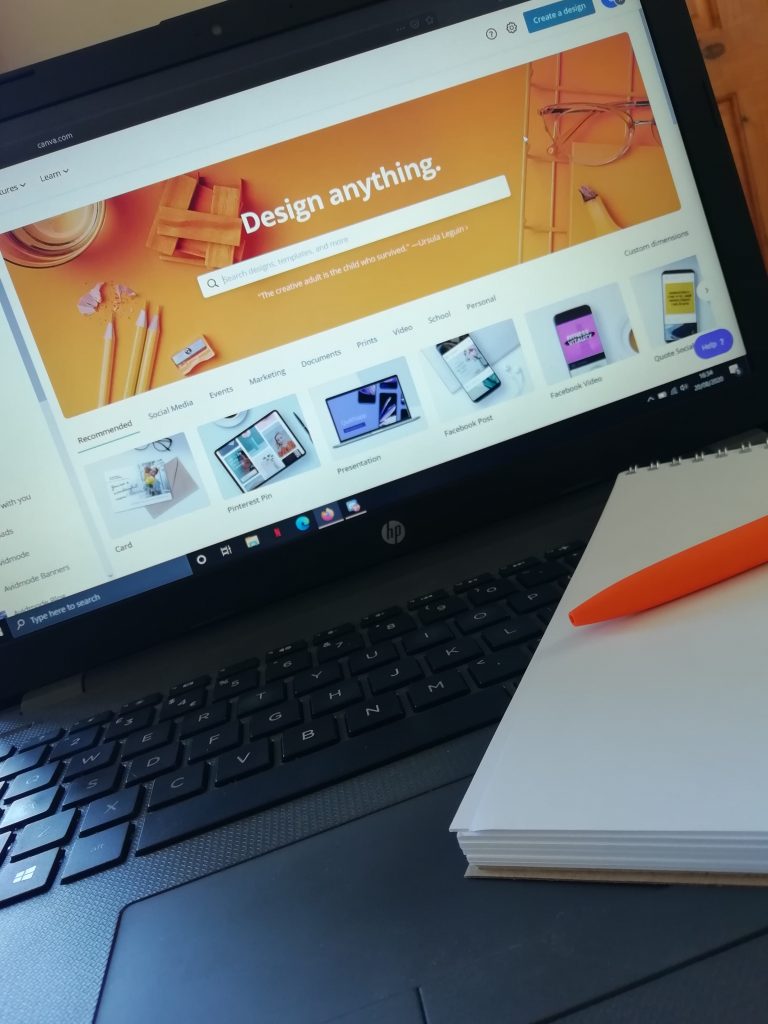 Some people are naturally inclined to be creative in a visual way, others struggle to take ideas and turn them into something that people want to see. You're not alone in that. In this post we'll be taking a look at The Reasons Why We Love Canva and how it can help those of us with less of an eye for the creative.
If you've not been under a rock for the last few years you've probably heard of Canva, even if you've never used it. Canva has been around since 2012 and is currently one of the prime web apps used to create graphics and other visual types of content.
There are so many benefits to using Canva, so let's outline why you should start using it…
It's easy to learn and understand
When we say apps are easy to use, we often get sighs and eye rolls. "Of course it's easy for you, you know all about computers!". This is true, we love working with different user interfaces and learning how software ticks but when we say it's easy to use, we're not lying.
Canva has an awesome template system which you can use to generate all kinds of visual graphics, all you need to really know is what type of content you want to create. Which leads us onto the next reason that we love Canva.
Cards, Pinterest pins and presentations galore
Pretty much everything you can think of has a template on Canva. If you're creating a presnetation for a tuition group, image post for Facebook or invitations to your launch event. Whatever it is, you can use the search function and find hundrends of options that will help you put your idea onto (digital) paper.
All the templates can be found using the tab system in the sidebar as shown in this screenshot. Almost everything from colours, fonts, photos and elements can be changed to your liking. We suggest having a play around with the different tabs and adapting some of the templates before you try something of your own.
You can add all of your brand assets
If you're running a business and you have your logo, colours and fonts already sorted you can keep everything cohesive by adding them into the "brand kit" on the website. If you've worked with graphic designers in the past it's likely that you have a document somewhere that has links to the fonts used, the HTML colour codes used on your brand assets and your logos. All you need to do is add this information into your brand kit and then use them in your creations.

You can access the brand kit by going to https://www.canva.com/brand
Sharing your creations has never been easier
Are you always asking your co-workers or employees for access to digital graphics that you have saved somewhere on your desktop but will never find again. No need to fret about that if you use Canva's team and folder systems. Set up team member folders and make sure they are shared to the right people – then all you need to do is save the images in the right place.
Canva has it's own content planner
The newest addition to the Canva creation tool happened this week with the content planner. This takes the job of uploading your images to social media platforms even easier.

Prior to the realease you had to download the image in different sizes and then upload them to a content scheduler/planner such as Hootsuite, MeetEdgar, SproutSocial or Agorapulse and schedule it.
Canva has created a calendar that you can link up to your social networking sites to schedule out content. No more fiddling about needed (unless you use the other sites for your mesurements, which you should be!)
There are so many reasons to love Canva, so if you've not tried it before why not give it a go and see what you can come up with!
If you enjoyed reading this blog post, check out similar ones in the sidebar. Feel free to get in touch with to chat about your latest project ideas - we love a good excuse for more tea.